Water Based Fire Protection Systems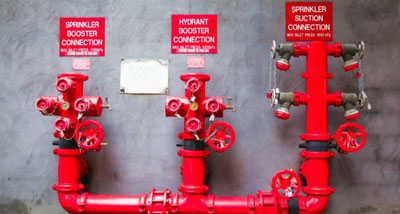 Water-based fire protection systems are the most common form of fire suppression for both the industrial and the commercial sectors. Types of systems include, but are not limited to:
Automatic Sprinkler Systems
Standpipe and Hose Systems
Water Supply Systems/Private Fire Service Mains
Fire Pumps
Water Spray Fixed Systems
Foam-Water Sprinkler Systems/Foam-Water Spray Systems
Low- Medium- and High-Expansion Foam Systems
Water Mist Systems
Powder Based Fire Protection Systems
Dry Chemical Powder Fire Suppression Systems are fire suppression systems use dry chemical powder to extinguish a fire. When introduced directly to a fire, dry chemical powder extinguishes flames almost immediately. Dry chemical powder is intended for use in extinguishing fires involving bulk chemical agents and liquefied gases.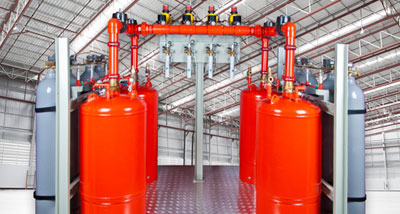 Gas Based Fire Protection Systems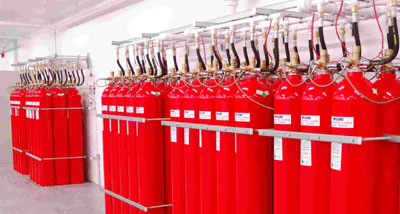 Fire Protection Gas Suppression System or simply called as Automatic Fire Suppression System (or Gas Suppression System), is relatively a new technology in India. Unlike conventional system that use water, in Gas Based Fire Suppression System; water is never used and yet the fire is extinguished. Here Gas is used to extinguish the fire. Hence it is a Gas Based system. The fire gets extinguished, within a minute of activation and everything is automatic.
Fire Alarm Detection Systems
Fire detection systems are designed to discover fires early in their development when time will still be available for the safe evacuation of occupants. Early detection also plays a significant role in protecting the safety of emergency response personnel. Property loss can be reduced and downtime for the operation minimized through early detection because control efforts are started while the fire is still small. Most alarm systems provide information to emergency responders on the location of the fire, speeding the process of fire control
Network Fire Detection & Alarm
Addressable Fire Alarm
Conventional Fire Alarm
Releasing & Special Hazard Systems
Remote Annunciators
Addressable Devices & Detectors
Conventional Devices
Voice Evacuation Systems
Notification Appliances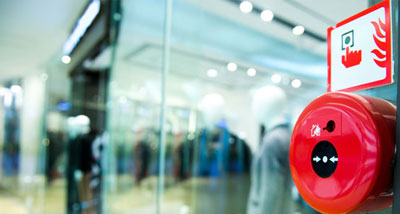 Public Address / Digital Voice Evacuation System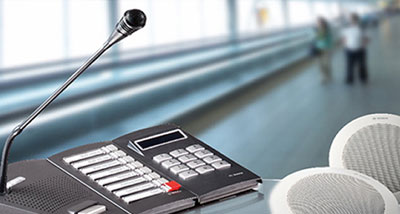 Emergency Voice Alarm Communication Systems provide pre-recorded and manual voice messaging to building occupants. Voice Alarm systems are typically used in high-rise buildings, arenas and other large "defend-in-place" occupancies such as Hospitals and Detention facilities where total evacuation is difficult to achieve.

Voice-based systems provide response personnel with the ability to conduct orderly evacuation and notify building occupants of changing event circumstances.

In high rise buildings, different evacuation messages may be played to each floor,  on the location of the fire. The floor the fire is on along with ones above it may be told to evacuate while floors much lower may simply be asked to stand by.
CCTV Security SYSTEM
These systems can be used for visual control and supervision over designated areas in local or remote locations. Using multi channel Video Multiplexers and Cameras that scan/ pan/ tilt, simultaneous images from many cameras can be monitored/ recorded on a single frame. Using Real time or Time Lapse Recording, these images can be stored on videotape, computer's hard drive or Digital Video Recorders for records.
The images can also be transmitted continuously over Optic Fiber, Telephone lines, Internet, Wireless Transmission, etc., for observation at a remote location.